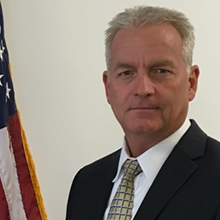 John Skaggs retired from the Los Angeles Police Department in July 2017 after serving more than 30 years. For 24 years, he was assigned to homicide investigations as a detective, supervisor, and officer-in-charge.
In 2015, John was recruited by the United States Department of Justice to provide homicide best practices training and assessments to police agencies across the country. He continues to provide this training in his retirement.
John is a second-generation homicide detective and is featured in the award-winning, non-fiction book, Ghettoside by Jill Leovy.