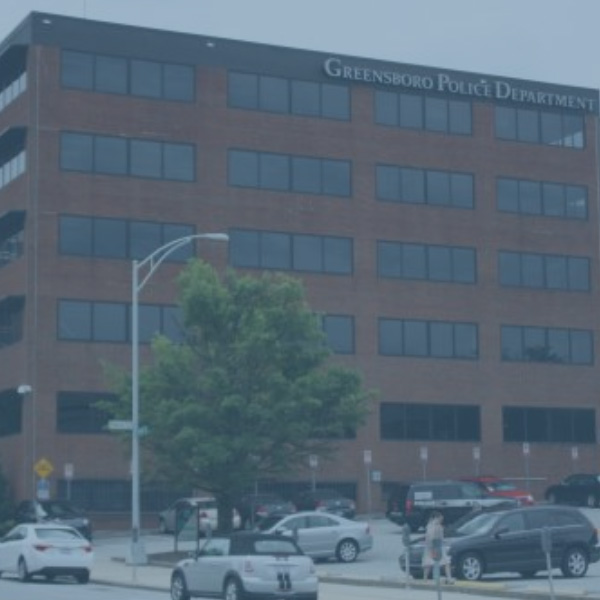 In recent years, the City of Greensboro, North Carolina, has experienced a sharp spike in violent crime. This city of roughly 300,000 residents saw a record number of homicides in 2020, and the majority of these killings were committed with a firearm. The sheer volume of fatal and non-fatal shootings has made it difficult for the Greensboro Police Department (GPD) to close cases, and the agency's case clearance rates for these crimes are currently below the national average.
Operations
GPD is broken down into four bureaus: Patrol, Management, Investigative, and Support. Addressing violent crime primarily falls to the Patrol and Investigative bureaus. The Criminal Investigation Division (CID), under the Investigative Bureau, includes approximately 115 sworn detectives and supervisors organized into eight squads responsible for conducting investigations of reported offenses and monitoring violent and repeat offenders.
CID has partners internal and external to GPD that assist them in shooting investigations. These include the Patrol Bureau; Crime Scene Investigators (CSI) section; the Crime Analysis Unit; state and private crime laboratories; numerous community-based organizations; the Greensboro/Guilford Crime Stoppers program; the Guilford County District Attorney's Office; the United States Attorney's Office for the Middle District of North Carolina; and other federal and state law enforcement agencies.
Assessment Results
An RTI-led team comprising criminal investigators, forensic scientists, researchers, prosecutors, and victim services experts assessed GPD's policies and practices. The assessment included a review of GPD policies and training materials, a review and analysis of fatal and non-fatal shooting case files, and personnel interviews within GPD and among external partners, including prosecutors and members of community organizations.
Overall, this assessment found that GPD has many dedicated personnel who are working hard in the face of unprecedented violent crime levels, severe staffing challenges, and a lack of experience among investigators. The recommendations in this report are intended to build on GPD's considerable strengths as the agency looks to improve its investigative response to shootings.
*To learn more about Greensboro Police Department's Assessment, please contact caseclosed@rti.org.
Resources