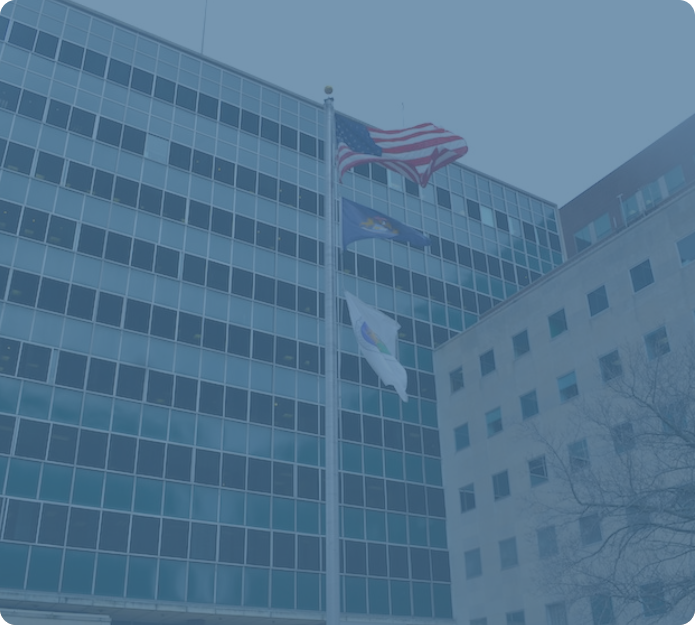 Lansing currently ranks as the sixth largest city in Michigan, with a population over 112,000. Gun violence is on the rise in Lansing, especially with respect to "shots fired" incidents, characterized as the discharge of a firearm resulting in property damage, personal injury, or both. In just three years, Lansing Police Department (LPD) reported having an increase of over 300 "shots fired" incidents. Based on data submitted to the National Incident Based Reporting System, Lansing saw a more than 50% increase in homicides between 2020 and 2021. Along with this increase in homicides, LPD experienced a slight (17%) decrease in clearance rate for homicide cases — from 88% in 2018 to 71% in 2021. Staffing shortages and lack of resources are believed to have contributed to this decline.
Operations
LPD is comprised of four divisions: Patrol, Investigations, Administrative, and Staff Services. The responsibility of addressing violent crime primarily falls to the Patrol and Investigations divisions. In total, LPD has 194 sworn officers, despite the department having approval for up to 212 sworn personnel. While LPD does not have a designated Homicide Unit, all homicides, non-fatal shootings, and other firearm crimes are investigated by the Major Crimes Unit. The Major Crimes Unit is comprised of six sworn detectives and supplemented by four Michigan State Police detectives through the Safe Cities Partnership. Within the Detective Bureau also sits a Cold Case Unit, including one detective and three civilian volunteers.
LPD has a significant number of external partnerships that assist in the response to shooting incidents including, the Ingham County District Attorney's Office, United States Attorney's Office, federal and state police, the Bureau of Alcohol, Tobacco, and Firearms (ATF), the Michigan Department of Corrections Probation and Parole Officers, Juvenile Court Officers, and several community-based organizations.
Assessment Results
An RTI-led team comprising criminal investigators, forensic scientists, researchers, prosecutors, and victim services experts assessed LPD's policies and practices. The assessment included a review of LPD policies and training materials, a review and analysis of fatal and non-fatal shooting case files, and personnel interviews within LPD and among external partners.
Overall, the NCCP assessment of LPD's response to fatal and non-fatal shootings revealed many agency strengths, including dedicated personnel who are committed to serving the Lansing community regardless of current obstacles like a staff shortage and large increases in homicides and gun assaults. The assessment also uncovered gaps in LPD's response to shootings, including that shooting investigations were too often concluded prematurely with remaining leads left uninvestigated, poor documentation of investigative activities, and insufficient oversight and accountability within the Homicide and Crimes against Persons (CAP) Squads. The NCCP team will work with LPD to determine which recommendations the agency can address and will support the agency in implementing and evaluating changes to how they respond to fatal and non-fatal shootings.
*To learn more about Lansing Police Department's Assessment, please contact caseclosed@rti.org.
Resources